Welcome to
Performance Printing Center
Performance Printing Center is YOUR link in the printing supply chain. Our unique start to finish system of printing assures speed, success and cost control. It begins with efficient, thoughtful pricing and planning that link seamlessly throughout our process. Our experienced staff has been working together for years, in some cases decades, ensuring perfection and a project that really stands out.
Our passion for printing bleeds effortlessly from one job to the next. Like each customer, we approach each job as unique. We take no shortcuts and you can expect the same result every time: quality and consistency. We treat every job we do with the same care and attention to detail, no matter how big or how small. Even in a rush job, we believe some things just shouldn't be rushed, like attention to detail.
Let our knowledgeable staff become a part of your company's success. Every department is staffed by industry professionals, and the quality of our people directly reflects in the quality of our products, whether it's a standard print job or a highly custom piece that takes both creativity and skill to produce. This application of knowledge and creativity goes a long way in separating one company from another, and an ordinary print job from an extraordinary one.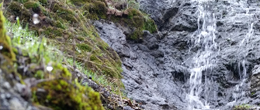 Printing and the Environment
One can add varnish to a word but integrity remains as raw as ever. While our fingerprints are on everything we do, we strive to leave a small footprint. Performance Printing Center has been going progressively green for more than 26 years. From printing alcohol-free, using soy based ink and paper harvested from managed stands with recycled material ranging from 10 to 100 percent post-consumer content, we believe it is our responsibility to be environmentally conscious at all times. We are certified by the Forest Stewardship Council. Achieving FSC certified status is not just a green moment for us, it's an honor and a process. It all comes down to the way we do business: conscientiously. Learn more