Capabilities
We offer file preparation, printing, mailing, fulfillment, and consulting all in one. We have the knowledge, experience and skills to achieve the results you are looking for. No matter what the project is you will be taken care of from beginning to end with an exceptional level of service and quality.
Offering a complete solution for all your printing needs Performance Printing Center is your one stop service center. Managing all your collateral and marketing needs with one vendor achieves the consistence and quality that your company deserves.
Collateral
Business Cards, Envelopes, Letterheads and Second Sheets, Memo Pads, Note Cards, Pocket folders - All of these items will follow your company's graphic identity with a clear consistent approach. Your corporate identity can arouse three of our five senses; touch, sight and smell after you are gone. Handsomely created stationery can convey professionalism, a sense of style and your attention to details.
Marketing Materials
Booklets, Brochures, Direct Mail, Flyers, Newsletters, Posters, Rack Cards, Sell Sheets – Keeping consistency between pieces helps with recognition when a new item is put in front of an audience. This can be especially challenging when these materials are designed by different sources. Using Performance Printing Center as your source for these materials will insure that your corporate colors and papers will always be in line with your company's graphic identity.
Periodicals, Annual Reports
Weekly, monthly, quarterly and/or yearly products are perfectly suited to our facility that performs all the operations under one roof, including mailing and fulfillment.
Packaging
Now with Fiberstone we offer environmentally friendly packaging that is both water resistant and tear resistant.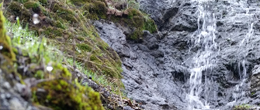 Printing and the Environment
One can add varnish to a word but integrity remains as raw as ever. While our fingerprints are on everything we do, we strive to leave a small footprint. Performance Printing Center has been going progressively green for more than 26 years. From printing alcohol-free, using soy based ink and paper harvested from managed stands with recycled material ranging from 10 to 100 percent post-consumer content, we believe it is our responsibility to be environmentally conscious at all times. We are certified by the Forest Stewardship Council. Achieving FSC certified status is not just a green moment for us, it's an honor and a process. It all comes down to the way we do business: conscientiously. Learn more